Taking the Leap, Diving Deep
February 29, 2020
@
2:00 pm
–
6:30 pm
Taking the Leap, Diving Deep
5Rhythms Dance and Breathwork 
Taking the Leap, Diving Deep offers a rare opportunity to work with the magic of this Leap Day and awaken our attention to the every day synchronicities and miracles of our lives!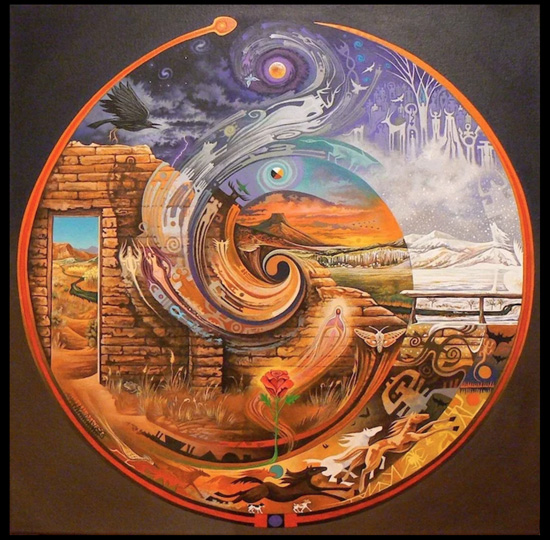 In this half-day workshop we will ask what it means to say 'YES' to the moment. Often there is a holding back from our yes to wait for a 'better time'…when the reality is that life is inviting us to take the leap…to open in fullness to what is here right now.
Inquiring into 'Yes' though embodied movement, conscious breath practice, writing and compassionate presence, we will see what can open in us to be totally in the moment and available to dance with life and its unfolding.
Devi Peri facilitates sacred breathwork, embodied movement and nature connection. She is passionate about holding a safe and nurturing container for those who are ready to dive in to their own Self-discovery, growth and healing. claritybreathwork.com
Tom Truman has been dancing the 5Rhythms for over a decade and holding space as a teacher, offering weekly classes in Santa Cruz where he lives. With a strong background in Somatic and mindfulness practices, he brings a broad perspective and heartful play to his offering. He also travels and teaches throughout California and the U.S. tomtrumandance.com 5Rhythms.com
Please wear comfortable, layered clothing and bring a journal (also water bottle and snacks if you like). Breathwork will be done lying on your back, so bring a yoga mat if you'd like one. Blankets and pillows provided.
$55 Pre-payment by February 28

$65 on February 29
Taking the Leap, Diving Deep will be held at Breath+Oneness in Capitola.