SoulPlay Connect Santa Cruz #3 ~ Creature Contact
March 9, 2018 @ 7:00 pm

-

11:30 pm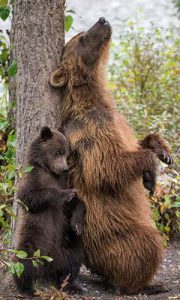 I'm very excited to announce that I will be joining "the SoulPlay Festivals team for a soulful evening of deep connection, conscious touch, and ecstatic dancing on Friday March 9th!
The night will start by tapping into our primal selves with Devi Peri leading us in Creature Contact. We will then flow into the rich tones and soundscapes that the magical Alia creates in her Ecstatic Dance set. After we are filly in our bodies and connected to ourselves, we will connect Soul to Soul, in Tantric Ritual led by Kailani Shakti. Finally, we will come back to ourselves with all that we've cultivated over the course of the evening and ground with a sound bath."
I will be facilitating Creature Contact from 7:45 – 8:45 pm.
Creature Contact is a sensual form of moving meditation that is focused on finding pleasure through our sensational bodies.  The intention is to drop out of our think-thinky human minds, and down into our animal bodies (our "creature selves"). With our focused attention on sensations in the body, we move in contact with the ground, the wall or other possible objects in the room… Like other creatures, we find ways to massage ourselves (think of a kitty rubbing on the furniture, or your leg).  And we move in contact with another human creature, creating a mutual massage.
It's a wonderful practice for learning to be more embodied and connected with Self, as well as an opportunity to be more sensual and playful. And it's a great warm-up before dance. Perhaps most importantly, it feels good and helps us learn to love and appreciate these miraculous bodies we've been given!