Gaia Dancing with Nature Allies: Nature Immersion, Movement and Breath
May 14, 2022
@
1:30 pm
–
5:30 pm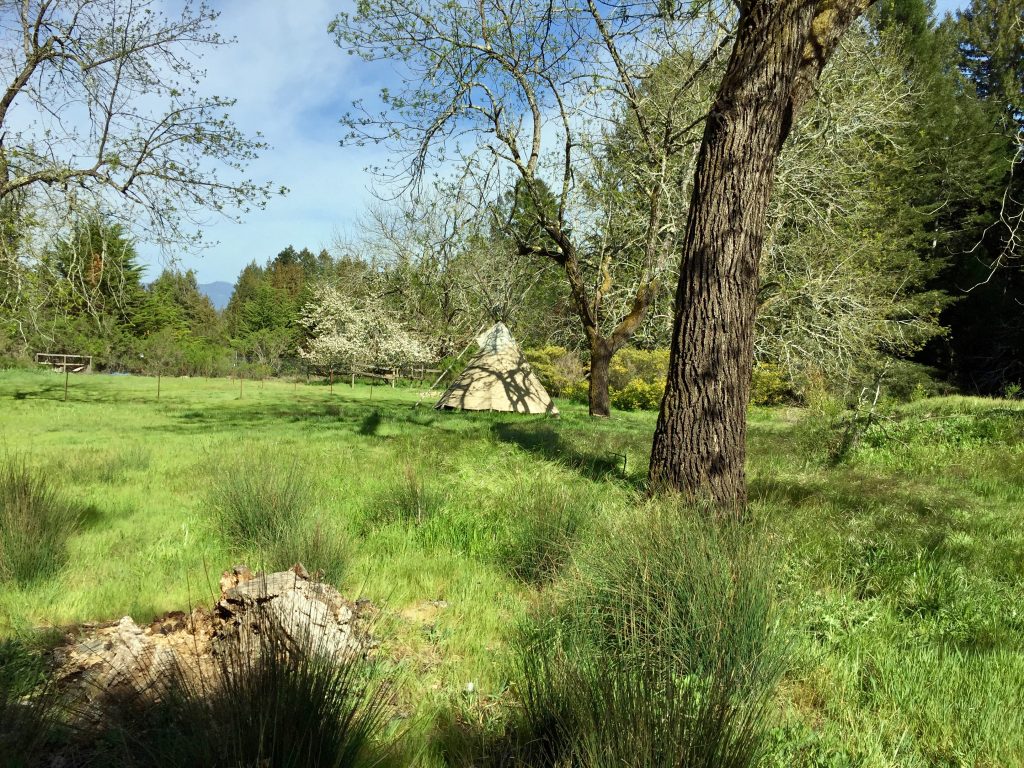 I'm excited to gather again with a small group to offer another half-day nature retreat for the spring!
And I'm delighted that I've discovered some beautiful private land with many acres (one spot shown above) in Felton. The owner invites groups of all ages and sizes to use his land to deepen their connection to the natural world.
This spacious and heart-connecting afternoon will provide an opportunity to sink in deeply with yourself, each other and the natural world through:
*Enlivening sensory awakening activities
*Rejuvenating breath meditations
*Expressive Body-Tales® inspired movement/speaking (witnessing each other)
*Contemplative solo time to wander on the land
*Embodied writing and/or drawing
Through these activities we hone into the intelligence of our own earth body and the larger earth body and their relationship and cooperation with one another.
We have conscious time for diving deep into specific questions, to enter a state of deep listening and to be in touch with nature as a powerful mirror.
And we call in specific Nature friends that call us to them: creatures, plants, places, elements or other forces of nature to offer support and guidance.
I want to keep this a small group (max 10) so let me know soon if you're interested in joining us.
Please RSVP to devi@deviperi.com Early bird registration is $47 from now through May 9. Payments made May 10 through May 13 are $67. Payments can be made through Venmo (devi-peri) or PayPal (deviperi@sbcglobal.net)
Registration closes at noon on Friday, May 13… or sooner if 10 people have registered before that time.