Breathing into Wholeness ~ Winter Series #5
February 2, 2021 @ 7:00 pm

-

8:45 pm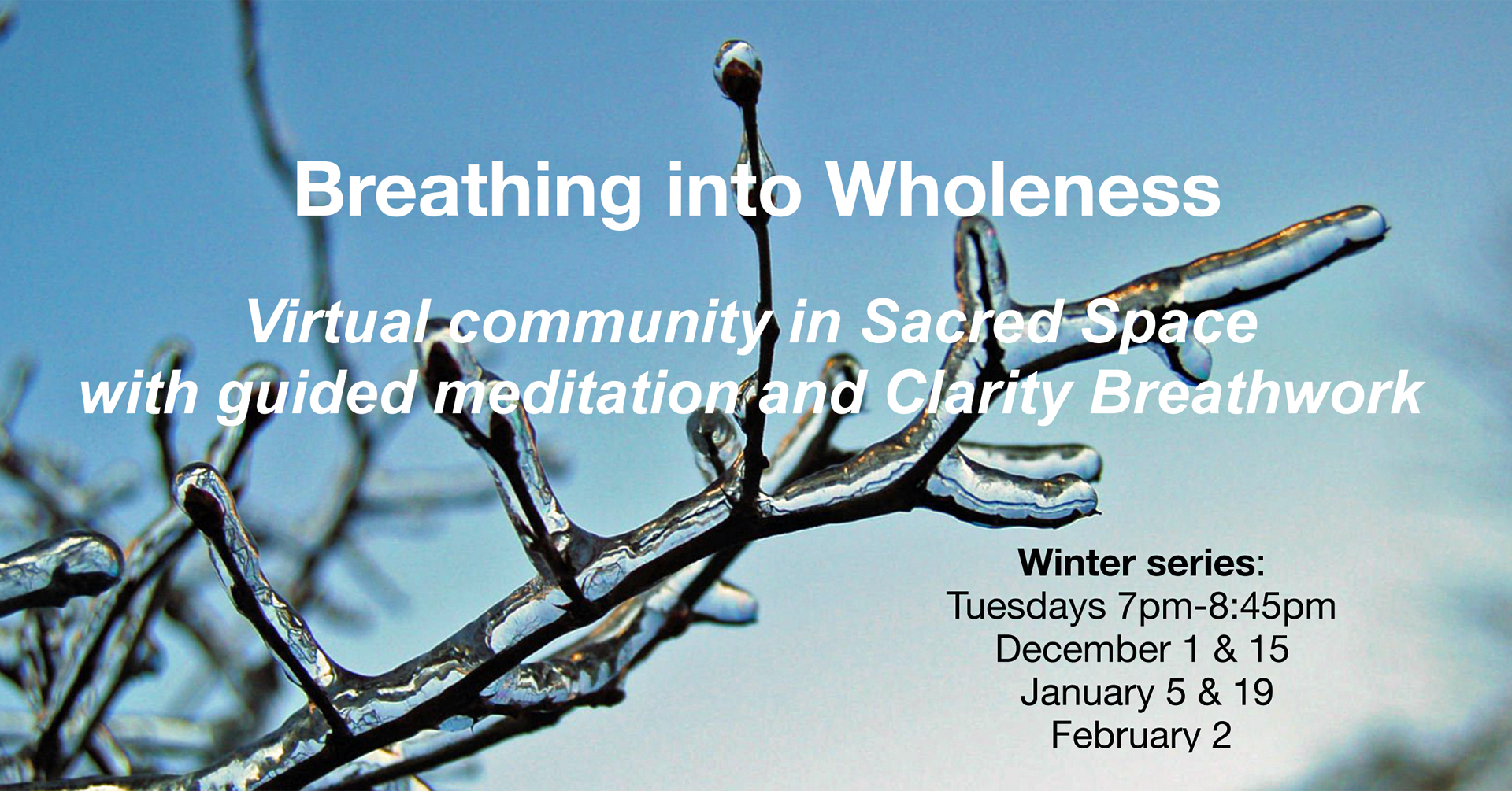 First and third Tuesdays of each month
Winter Series dates: December 1 and 15, January 5 and 19, February 2
Come as you are: happy, grieving, disconnected, joyful, grumpy, angry, excited, curious, tired, stressed, numb or confused. It's ALL welcome!
As we move through this winter season and into a new year…yet still in this strange time of Covid… this breathwork class offers a way to help relieve stress and anxiety while it also helps increase energetic aliveness, heart connection & a sense of well-being…and so much more!
Since March, due to Covid restrictions, I have moved my regularly scheduled twice monthly classes to virtual, through Zoom. Newcomers are welcome! At this time the class is donation-based (suggested $10-30/class)
I'm excited to have the opportunity for people outside of Santa Cruz to join us since we don't have geographical limitations with this virtual format! Just email me so I can send you orientation material and access info. devi@deviperi.com
Breathing into Wholeness is regularly held every first and third Tuesday of the month at 7PM (Pacific Time). These virtual sessions have not only been providing a supportive place to come together as community and stay connected with others, they've been providing a powerful way to stay connected with the Heart and wisdom of Higher Guidance.
Each class includes check-in and intention sharing, guided meditation and a 50-minute Clarity Breathwork journey. I've been pleasantly surprised at how we've been able to create a beautiful virtual sacred space together so that the breathwork has been able to do its work… and people have been having powerful experiences! I hope you can join us! Drop-ins are welcome.
Be sure to email me so I can send you orientation and access info. devi@deviperi.com