Breathing into Wholeness ~ Spring Series #4
April 6, 2021 @ 7:00 pm

-

8:45 pm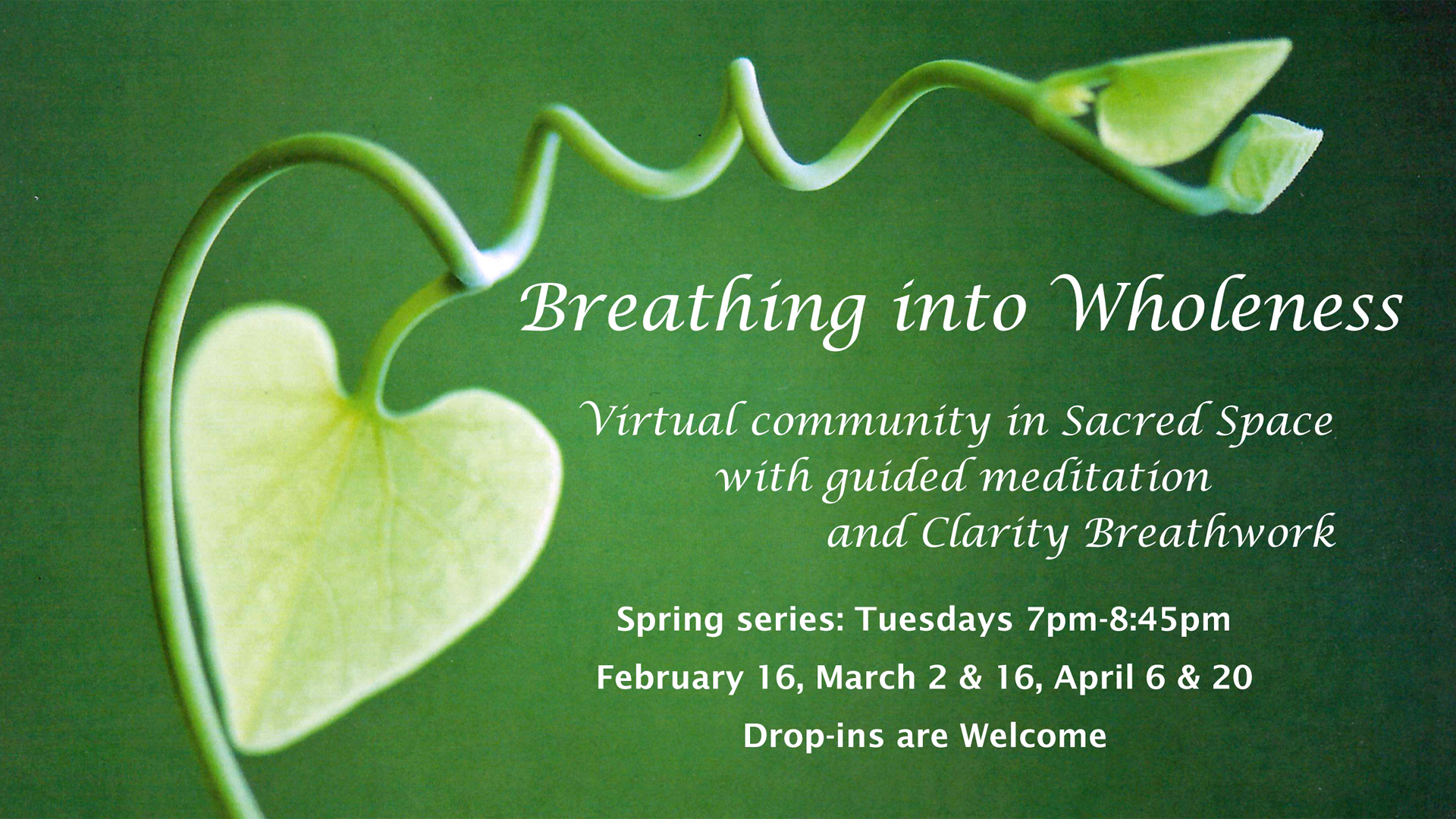 Springtime is here!! And Spring brings not only new blossoms, more light and warmer temperatures, but is a time of creative potential and
offers us a chance to start fresh!
What is it that wants to be birthed in you and in your life during this time of creation and renewal?
Come explore your inner landscape through sacred breathwork in virtual community during this season of re-birth.
Breathing into Wholeness provides a supportive place to come together as community and stay connected with others, as well as providing a powerful way to explore and stay connected with your own inner world, your heart and the wisdom of Life Force energy.
We meet every first and third Tuesday of the month at 7PM (Pacific Time). Each class includes a 50-minute guided Clarity Breathwork journey (with music), preceded by check-ins and intention sharing, and a guided meditation.
This breathwork class offers a way to help relieve stress and anxiety while helping to increase energetic aliveness, heart connection & a sense of well-being…and so much more!
Since March of 2020, due to Covid restrictions, I have moved my regularly scheduled twice monthly classes to virtual, through Zoom. Newcomers are welcome! At this time the class is donation-based (suggested $10-$30/class but no one turned away)
I've been pleasantly surprised at how we've been able to create a beautiful virtual sacred space together so that the breathwork has been able to do its work… and people have been having powerful experiences!
I'm excited to have the opportunity for people outside of Santa Cruz to join us since we don't have geographical limitations with this virtual format!
Drop-ins are welcome. Just email me beforehand so I can send you orientation material and access info. devi@deviperi.com