BREATHING INTO WHOLENESS: Embracing the Darkness, Inviting in the Light.
December 22, 2021 @ 7:00 pm

-

8:45 pm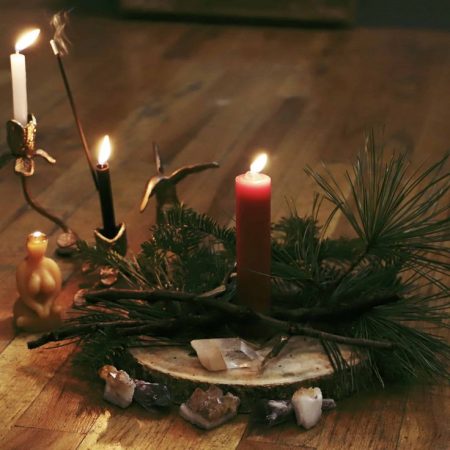 "We are awake in the night.
We turn the Wheel to bring the light.
We call the sun from the womb of night."
—Starhawk
Join us as we gather virtually to create sacred space in community to honor the winter solstice. We will journey together through a guided solstice meditation and breathwork session accompanied by an evocative soundscape.
The meditation will offer guidance in surrendering to the deep darkness and igniting the flame of love as we wait for the light to return.
In this transitionary period between the old and the new, we'll invite renewal and the return of the light, releasing what is done, shedding what is no longer needed. Planting seeds of intention.
Please register by donating (suggested $15-30) no later than 5pm on December 22.

Contact me at devi@deviperi.com for more info and Zoom access.
If you've never received the orientation material I can email that to you as well.

I look forward to connecting with you! Solstice Blessings!🌟